Corelli Vivaldi Locatelli
A new wind
A new wind blew through 17th-century Italy. Claudio Monteverdi's seconda pratica and Caccini's Le nuove musiche proposed a new way of writing and experiencing music. Baroque music was born.
Music becomes a mean to exalt passions and an art form in itself. Corelli, then Vivaldi and Locatelli magnified the textures of the string orchestra in their collections of concerti da chiesa or concerti grossi.
It is this transmission through the generations that we wish to celebrate in this first Academy.
Musicians selected for JOBE 2022 :
Violin /
Laura ALEXANDER, Federica BASILICO, Aude BEARD, Veronica BERARDI, Charlotte GERBITZ, Naia ISHII, Juliette RIDEL, Alyssa WRIGHT
Viola /
Alexandre GARNIER, N.C

Cello /
Emanuele ABETE, Suzanne WOLFF
Double bass /
Alexandre TEYSSONNIERE DE GRAMONT
Harpsichord & organ /
Adam SLIMANI
Theorbo /
Jonathan ZEHNDER
Bassoon /
Masato MORRIS
The Young baroque european orchestra 2022 is recruiting 16 students instrumentalists on ancient or modern instruments (see conditions of registration here). Auditions will be held at the CRR of Paris (France), the CNSM of Lyon (France) and the Schola Cantorum Basiliensis (Switzerland).
Instruments involved /
8 violins, 2 violas, 2 cellos, 1 double bass, 1 bassoon, 1 harpsichord/organ and 1 theorbo.
Pitch / 415 Hz
Possible to play the audition on modern instrument
Audition dates /
Schola Cantorum Basiliensis (Switzerland) : 03/04/2022 10am to 6pm
CNSM Lyon (France) : 08/04/2022
CRR Paris (France) : 09/04/2022

20th Jan. to 15th March
Registration
Registration
Pre-selection for auditions. Submission of a musical video extract of an Italian piece of 17th or 18th century.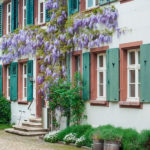 Schola Cantorum Basel (Switzerland)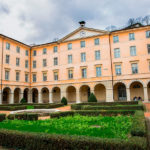 CNSM Lyon (France)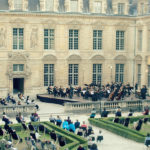 CRR Paris (France)
18th to 22th July
Training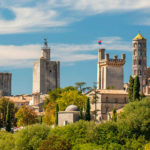 Uzès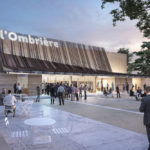 Nuits Musicales d'Uzès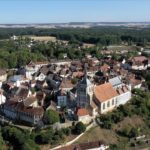 Festival Mosaïques musicales
Training
From July 18th to 22nd, 2022 in Uzès (France)
Training with the artistic team of the JOBE 2022.
Concerts
July 23rd, 2022 : concert at the Nuits musicales d'Uzès Festival.
December 18th, 2022 : concert at Festival mosaïques musicales d'Ervy-le-Chatel
Enrolment
Margaux Blanchard
Much sought after for the generosity of her
musical gesture, the viol player Margaux Blanchard is an all-round artist: she sang in opera performances from a very early age and possesses an instinctive rapport with the stage. Singing still guides her in her quest for the 'ideal phrasing', while dance inspires her rhythmic architecture, and her musical practice is grounded in her experience with keyboard instruments, both piano and harpsichord. As a child, she was introduced to the treble and bass viols by Ariane Maurette, and went on to further study of them with Paolo Pandolfo, then Jordi Savall, Marianne Muller and Jérôme Hantaï. When she was already in demand as a soloist, chamber musician and continuo player, her meeting with the Argentine harpsichordist and conductor Leonardo García Alarcón led her to turn also to accompanying singers. In 2008 she co-founded Les Ombres. She performs mainly in Switzerland and France, and chose to set up her ensemble in the Occitanie region with the flautist Sylvain Sartre, whom she met at the Schola Cantorum Basiliensis. Together they devise immersive performances that for more than ten years now have established their group's reputation as a unique collective, eager to reach out to audiences of all kinds.
Direction
Sylvain Sartre
After studying the piano and the flute, Sylvain Sartre discovered the richness of the Renaissance and Baroque repertories. Attracted by the tone of the wooden flute, he trained with Annie Ploquin- Rignol, Philippe Allain-Dupré and Marc Hantaï at the Schola Cantorum in Basel, where he obtained his Master of Arts in Musical Performance. In all his projects he places a special emphasis on the voice. He works as a conductor with numerous choirs and chorus directors, and directs the Baroque section of the Institut de Recherche Vocale et d'Enseignement Musical Méditerranéen (IRVEM). A keen researcher, he is also involved in the rediscovery of forgotten manuscripts of eighteenth-century French music, for which he received an award from the Fondation de France. In order to combine these different disciplines, he founded the ensemble
Les Ombres with Margaux Blanchard in 2008. Sylvain Sartre is regularly invited to appear as a flautist with such renowned conductors as Hervé Niquet, Leonardo García Alarcón, Chiara Banchini, Jordi Savall and Joël Suhubiette. He also accords a special place to chamber music, which he plays with the ensembles Pulcinella, Le Consort and Fratres.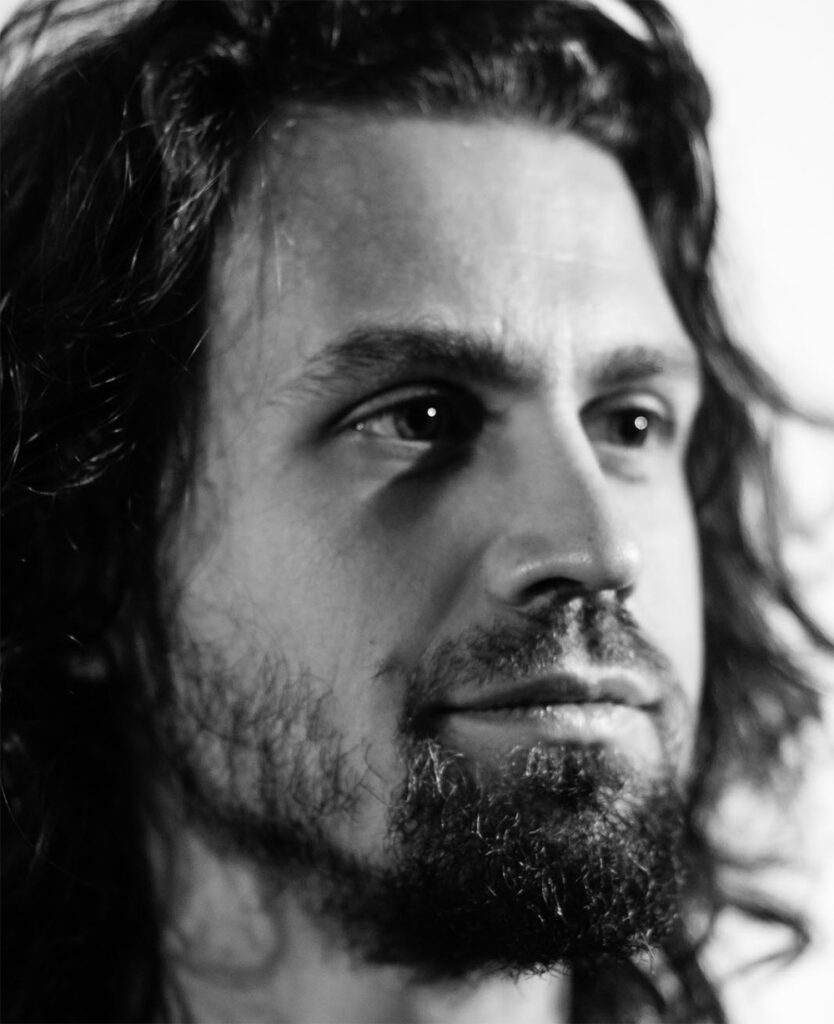 Violins coaching
Benjamin Chénier
After his violin studies at Aix-en-Provence, Benjamin Chénier specialised in early music instrumental practice with Odile Edouard at the CNSMD (the Conservatoire Supérieur de Lyon), and with Manfredo Kraemer in Barcelona. He has been a member of Les Folies Françoises (directed by P. Cohën-Akenine), Gli Incogniti (A. Beyer), Les Ombres, the Centre de Musique Baroque de Versailles, La Fenice (J. Tubéry), La Simphonie du Marais (H. Reyne), Les Nouveaux Caractères (S. d'Hérin) – and has also frequently participated in productions by Le Concert Spirituel (H. Niquet), the Concert d'Astrée (E. Haim), and Le Poème Harmonique (V. Dumestre). Benjamin Chénier has conducted several orchestral academies – among others, Le Moulin d'Andé, the Orquesta Barroca de Málaga and the Orchestra of the Escola Superior de Porto. He has a teaching diploma, and has taught at several French music conservatories. He has a passion for the music of the seventeenth century, and following his experience as solo violinist of the European Baroque Academy in Ambronay under the direction of Gabriel Garrido, he committed himself to a programme of research and experiment in the art of division, and in the vocal music of Italy – particularly that of Venice. His researches were supported by the Fondation Royaumont in 2015. This led to Bejamin Chénier's decision to found the Galilei Consort, an ensemble dedicated to the expression of a particular idea of humanism in music.